Vintage Mecanic wears our jackets!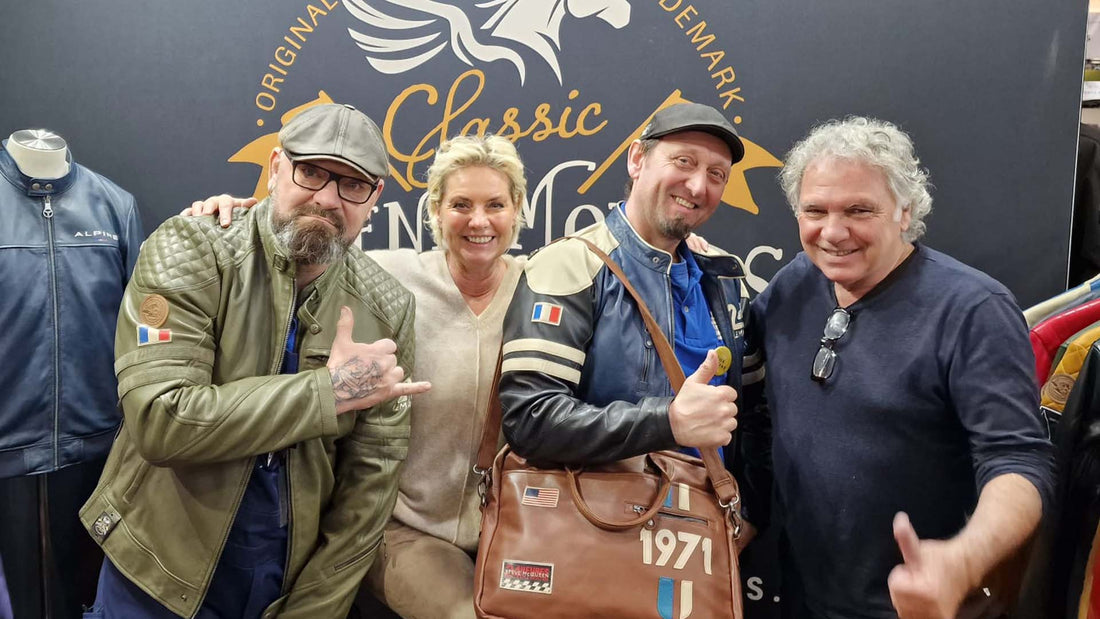 The Vintage Mecanic team, a show broadcast on RMC, came to visit us on our stand during the Retro Mobile 2023 show. We had the opportunity to present our different leather models to the show team while discussing our common passion: legendary cars!
Delighted with this visit, they loved our jackets so much that they left with one model each: the Royal Blue Falcon and the Light Khaki Silverstone , both from the 24H Le Mans collection! Something to mark this meeting between lovers of beautiful things, whether in the automotive or fashion world. They liked it so much that they even decided to wear our jackets on the official announcement of the new season of Vintage Mecanic.
We are proud to be part of this community of enthusiasts and this motivates us to always offer you unique models to keep this legendary spirit alive!