Classic Legend Motors at Retro Mobile Show 2023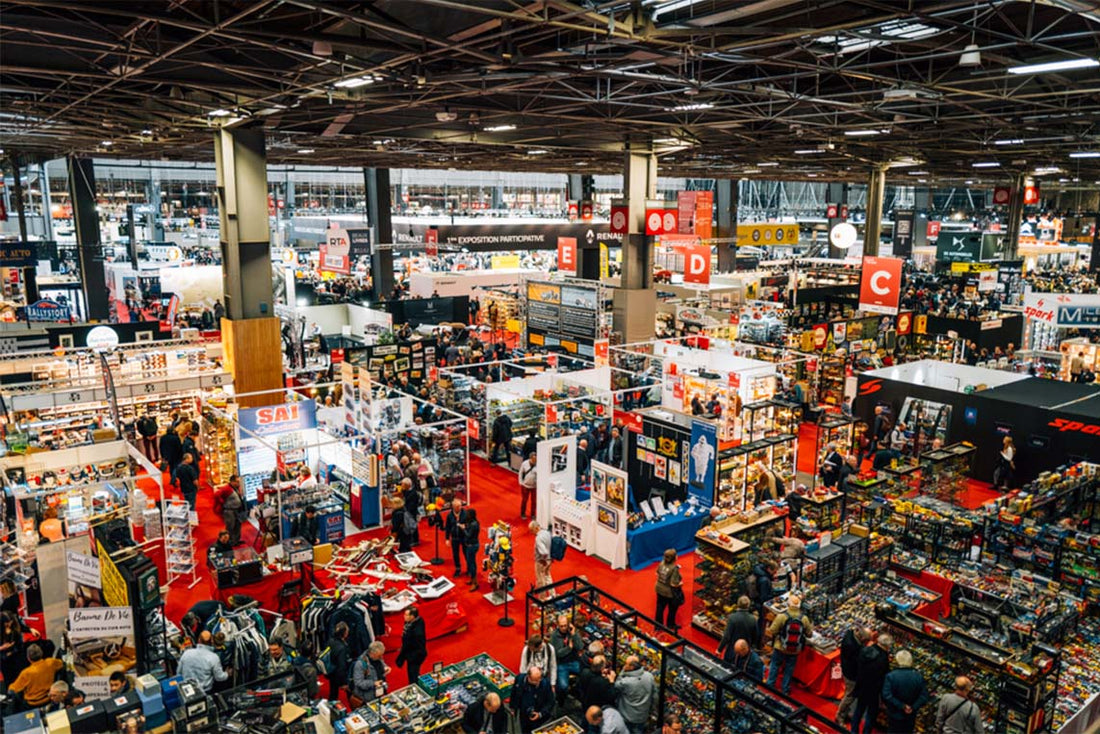 One of the biggest car events in France returned to Porte de Versailles in February for its 47th edition. Bringing together old and very modern cars, you could find renowned stands such as 24H Le Mans , which celebrates its centenary this year, or Peugeot . It was also a set of independent brands, artists but also craftsmen who were present on site. It's an event we've all been waiting for, including Classic Legend Motors who came to this 47th edition to display their winged horse!
Main lounge hall
Preview collections: Jacky Ickx & Michel Vaillant x 24H Le Mans!
Beyond the presence of our usual collections, 24H Le Mans & Steve McQueen , it was the perfect moment to present our two new capsule collections, one which has already been released and the other which is coming very soon: Michel Vaillant x 24H Le Mans & Jacky Ickx .
Michel Vaillant was the occasion for us to show you a jacket and a bag from the collection in preview.
We had announced on social networks that a collection would be exhibited in preview but Jacky Ickx was your surprise! The collection will be available for pre-order very soon, but we had exhibited and put on sale the jacket as well as the different bags from the collection for all the customers who came to visit us on the stand.
New format: CLM Story by the director of Michel Vaillant, Jean-Louis Dauger
For the release of the new Michel Vaillant x 24H Le Mans capsule collection and to offer you interesting content on your networks, we took advantage of the presence of the Michel Vaillant stand at the show to interview, in a brand new format, the brand director. Michel Vaillant: Jean-Louis Dauger .
We let you discover the video below!
See this post on Instagram