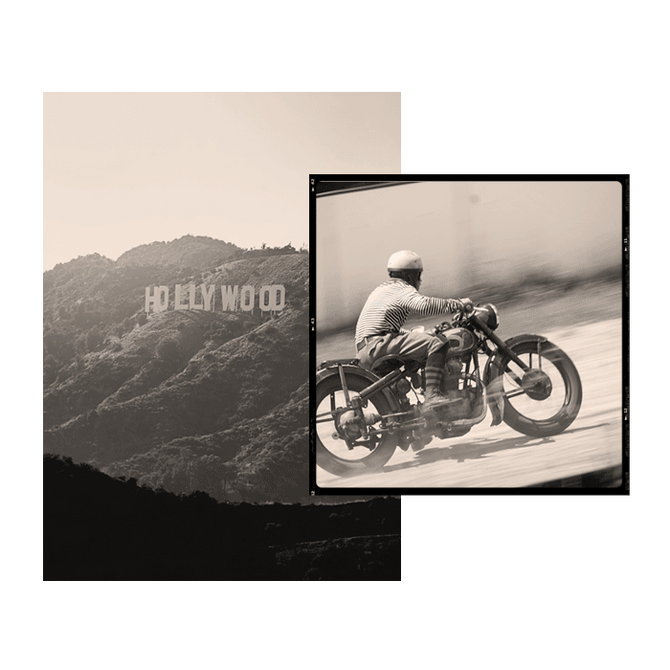 The origins of a legend...
From the 1950s, Hollywood took hold of the myth of the rebellious and exalted "rider", and of his dress code: the black leather jacket. From Marlon Brando and Lee Marvin in L'Équipée Sauvage, to Peter Fonda and Dennis Hooper in the unforgettable Easy Rider, without forgetting Clint Eastwood, Mickey Rourke… there are countless stars of the 7th Art who have donned the biker costume – and transcended the life that goes with it! A timeless figure of the 20th century, intoxicated with freedom, eager for wide open spaces and sometimes righting wrongs, the biker never ceases to fascinate fans of the genre. A true art of living that Classic Legend Motors allows you to rediscover through its line of specific clothing dedicated to all enthusiasts, combining yesterday's design with current safety requirements...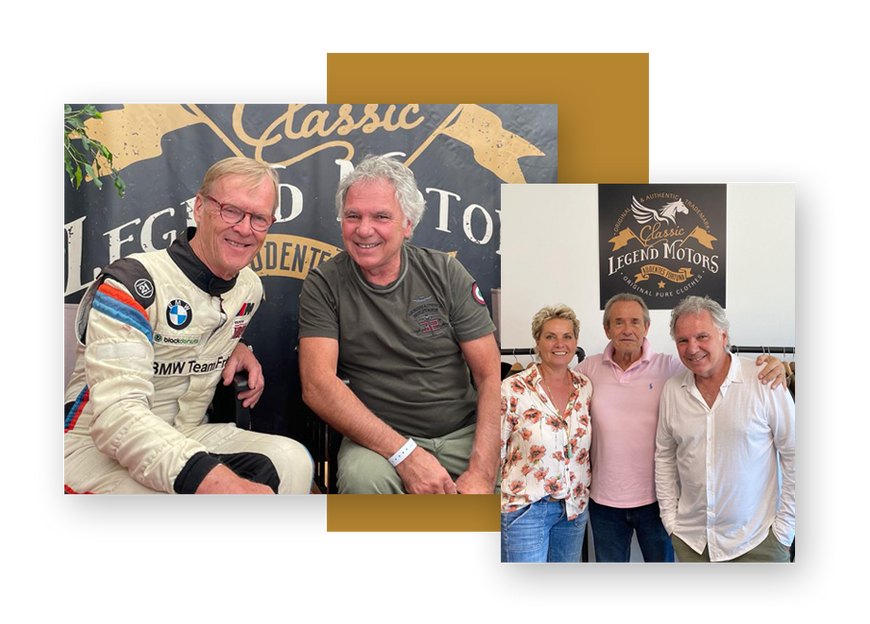 Jean-Pierre Dumay,
the leather in the skin
After having exploited the "Mac Douglas, Avirex, Bombers, Norton" brands and acquired the Segura 70 brand in the 2000s, he transforms the most beautiful skins, revisits the shapes with perfect mastery of the trade to offer collections to both modern and timeless. But Jean-Pierre is a man of projects and ideas, who lives in his time, at 100 per hour Passionate about fashion, speed, leather, the next step seemed inevitable: exploring mechanical territories. "Classic Legend Motor" is the start of a great adventure, the first chapter of which pays homage to bikers, to the legends who built the myth of the biker, this sensual and glamorous image of the bad guy/good guy. The second chapter of Classic Legend Motor also dresses the gentleman-driver, confides Jean-Pierre, and is aimed at all lovers of the "mechanical" genre, the rallyman through the collector-aesthete, owner of a Jaguar Type E or an Alfa Romeo Giulietta. This collection is strongly inspired by the world of classic racing.
The third chapter, will pay tribute to aviation, a collection is in development, taking up the codes of the outfits of the pilots of the great era, but of course with the comfort of today.
Jean-pierre Dumay, creator of classic legend motors