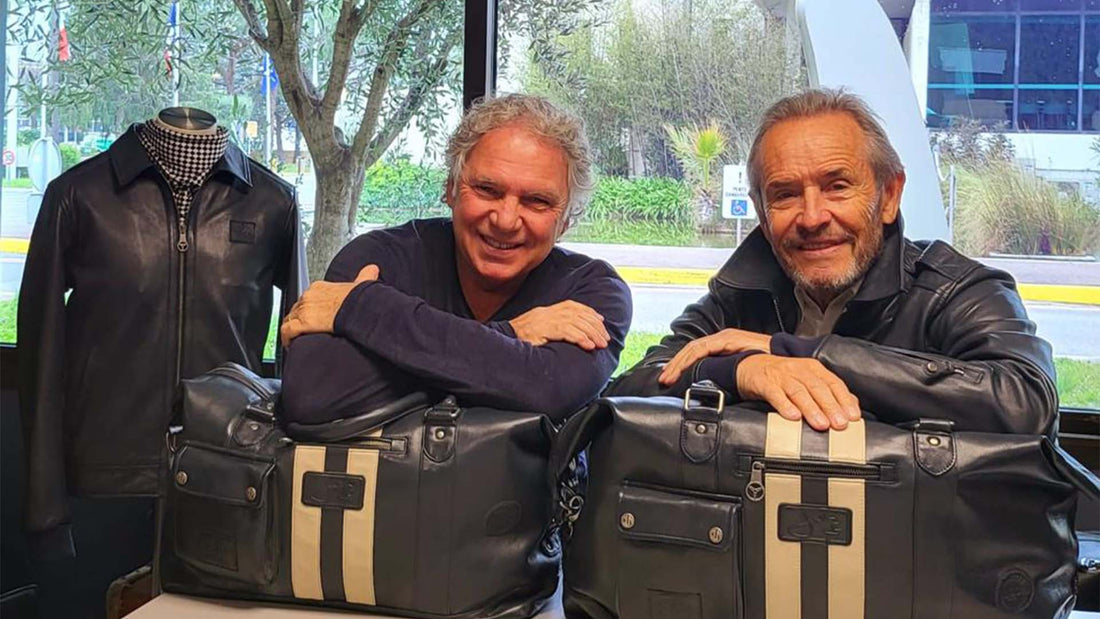 We recently launched a leather collection bearing the image of Jacky Ickx, the famous Belgian racing car driver, aka "Monsieur Le Mans". The shoot for this collection was a unique moment, filled with excitement and elegance.
Jacky was enthusiastic about helping to design the collection, bringing her own style and personal touch to each piece.
The shooting was organized in a hangar, which was transformed into a photo studio for the occasion. The staging was impressive, with a private jet and a Porsche 911. Jacky Ickx was photographed in a series of poses, showing the versatility and quality of the products in the collection.
The atmosphere was very relaxed, with a film crew working in harmony to capture every moment. The end result was a series of timeless photographs, reflecting Jacky Ickx's passion for motor racing and the lifestyle that accompanies it.
The leather collection inspired by Jacky Ickx is a success, thanks to the unique touch of this great driver and the expertise of Classic Legend Motors in leather. The products in this collection are a tribute to the heritage of motor racing and the passion of those who practice it.
Shooting result