Classic Legend Motors at the Epoqu'Auto 2022 show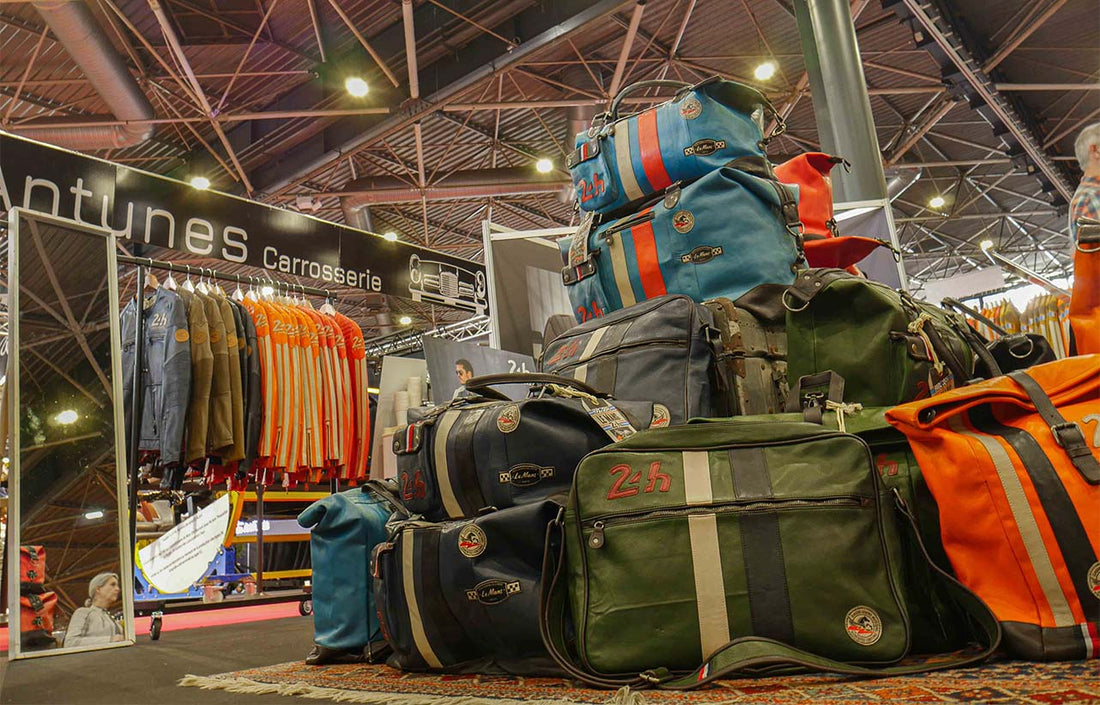 Epoqu'Auto , the international classic car & motorcycle show, returns for its 43rd edition in 2022 at Eurexpo Lyon. Major brands such as Renault and Ford were present around a large number of stands and clubs, all of whom came from all over the world to bring their passion for vintage engines to life. Classic Legend Motors therefore did not miss the opportunity to set up its stand there to participate in an event that resembles it!
Our Classic Legend Motors stand: legendary collections on site!
Our 24H Le Mans and Steve McQueen collections were present on our stand. Whether old jackets or the latest, they have all been honored to offer you the best of what Classic Legend Motors does.
24H Le Mans Jacket
24H Le Mans Jacket
And of course, our 24H Le Mans & Steve McQueen leather goods did not miss the call! Shoulder bags, backpacks, 48h and 72h bags… everything was there.
Bags 24H Le Mans
Bags 24H Le Mans
A friend of the brand came to visit us: Jean-Pierre Jarier!
A former Formula 1 driver with a very eventful career, we have already told you about him and the collection we have dedicated to him on our social networks. After the enthusiasm generated by the posts, he decided to come to our stand to be able to meet you in person, very proudly wearing his "Godasse de Plomb" jacket .
Jean-Louis Dauger, Jean-Pierre Dumay and Jean-Pierre Jarier
Interview with the creator of CLM: Jean-Pierre Dumay
For the occasion, in an atmosphere of enthusiasts and motors, we took the opportunity to introduce you to the man who created Classic Legend Motors 3 years ago: Jean-Pierre Dumay . In the end, you only know his face, so he wanted to tell you a little about himself, his passion for leather and why he wanted to create Classic Legend Motors.
You will find the video directly in the " THE BRAND " section of our Classic Legend Motors site.